Our drum handling Products
DRUM TIPPER
Model: DT-1
1) To discharge out the content from drum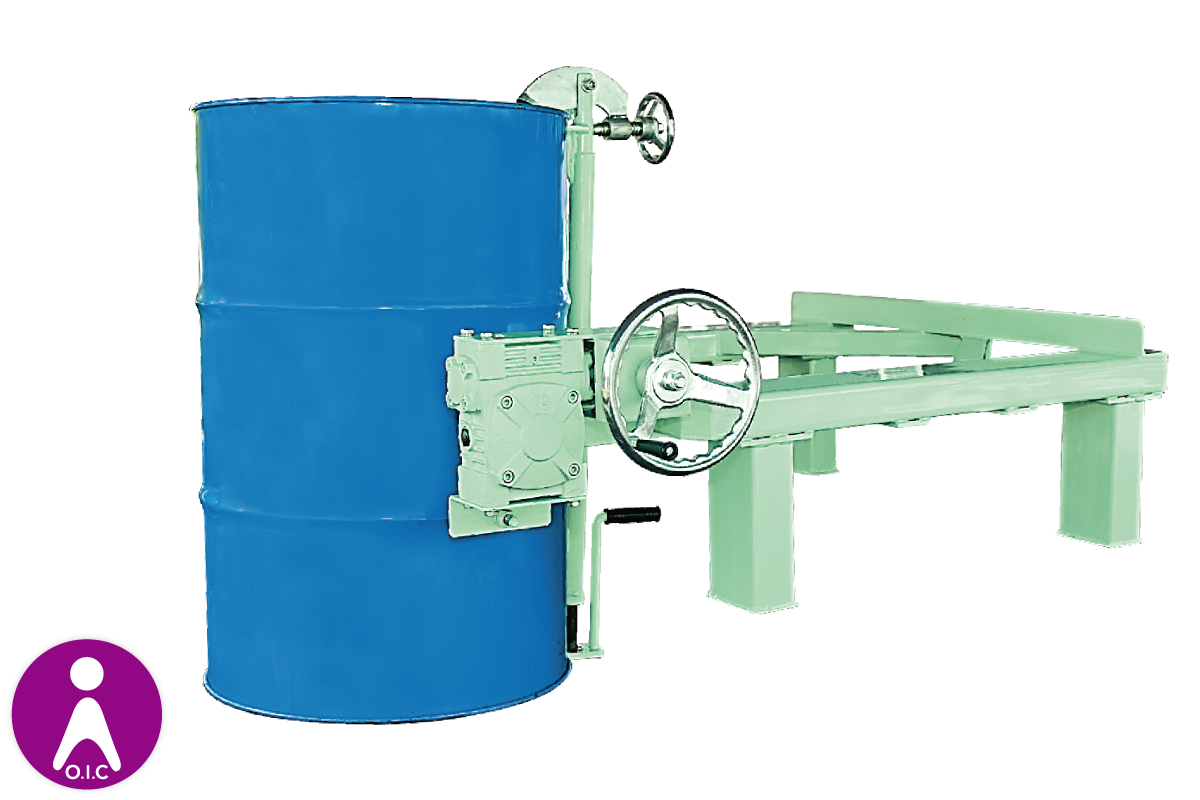 Product Features
Forklift Attachment
Used to transfer & pour content from steel drum
Functions
1) To discharge outthe content from drum.
Customer Benefits
1) Eliminate Spillage
2) Eliminate hands contact on toxic drums
3) Eliminate drum damages and drum drop
4) Eliminate Ergonomics Issues.
5) Discharge all content of drum 100%
6) Eliminate accidents
Reason of Design
1) Help Increase Productivity
2) Efficiency in time, money,energy and wastage.
3) Eliminate environmental issues related to ISO 14001
4) Safety OSHAS requirement
Suitable Industries
1) Ware house/Storage
2) Pharmaceutical
3) Food
4) Beverage
5) Cosmetic
6) Printing
7) Rubber
8) Electronic
9) Oil/Gas
10) Chemical
SUITABLE FOR TYPES OF DRUM